You Have Two Choices...
I am not a writer.
Although I am now apparently, because here's
two books that I am extremely proud of…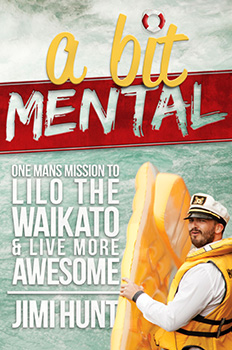 A BIT MENTAL
This book is about my journey. They called it a 'memoir'. I call it brutally honest stories about how my life was shit and how I got it better again by going on a crazy trip down a long river on a $8 piece of plastic. It's about how I found purpose, how I finally asked for help and how I got it. It's about pain and loss and love and hope. It's about how we're all 'a bit mental' and that's ok.
It's a full novel (224 pages) with a bunch of pretty pictures in the middle. It's a 'best seller', you should read it!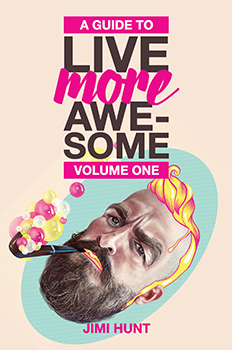 GUIDE TO LIVE MORE AWESOME
I thought I was 'better', but I wasn't. So I spent three years working on my mental health everyday. That is this guide. It is all my lessons and heartaches and triumphs that taught me how to be mentally well. It's a 'guide' for you. It tells you how I built the World's Biggest Waterslide, but also how I learned never to be disappointed ever again. It's my written down answer to all the people that ask me for help.
It's 112 beautiful colour pages with all the wisdom I have learned… so far.