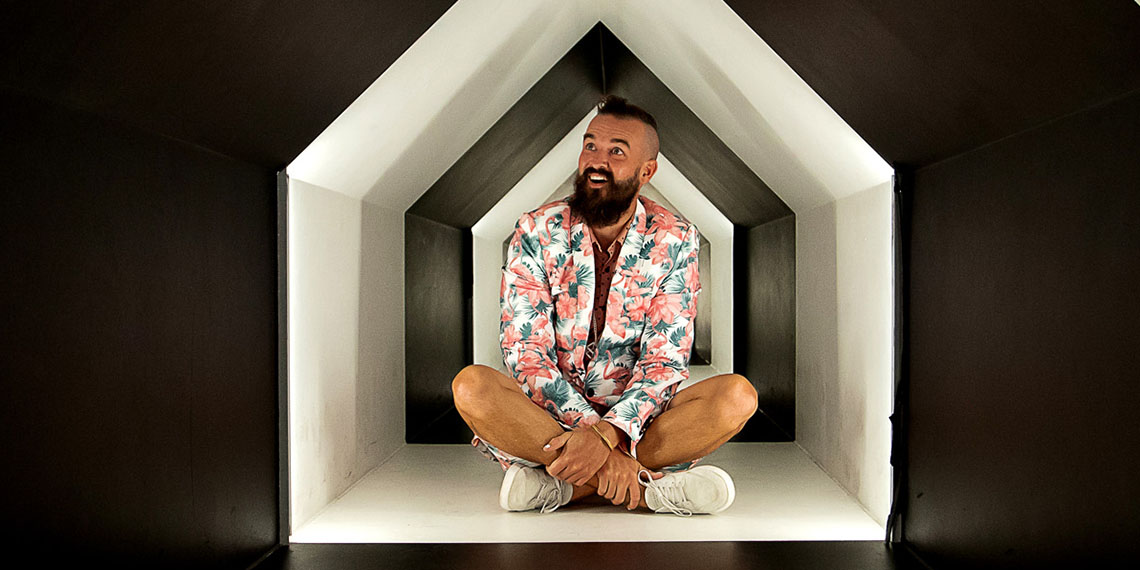 Hi, I'm Jimi and I am obsessed with making people happier and healthier, by making myself happier and healthier and then teaching how to do that to others.
Moving people up the Mental Fitness Continuum.
You may know me from such adventures as Lilo The Waikato or building the World's Biggest Waterslide, or you may not know me at all and are therefore on my 'about' page!
I'm kind of like a personal trainer for your mind; I can't do the work for you, but I can definitely give you all the tools and steps necessary to help yourself.
My job is basically to reduce pain. The world's mental health is unfortunately, getting exponentially worse. The only way we can combat that is with Constant Conscious Choices and creating an environment that makes those choices possible.
My 'work' is basically teaching. I do that through keynotes, workshops, podcasts, social media, articles and any other medium that connects to people.
–
In my spare time I love to play tennis and bodysurf. My favourite TV Show in the entire world is 'Taskmaster'. I like to make things with my hands; hand-planes for bodysurfing, jewellery, clothes, art, anything that helps me express myself. That's me really…
Some People Said Some Things:
"Jimi held 240 people gripped in his stories and you could feel them being moved emotionally and intellectually. We were all challenged individually and that can only strengthen us and our organisation. So positive, demanding and rewarding"
Rob Campbell – Chairman, Sky City & WEL Networks
"Jimi has a really powerful message to convey around mental health, which he does unbelievably well."
Sir Stephen Tindall – Founder Warehouse Group
"Jimi changed lives in there today…"
Andy Routley – Managing Director DB Breweries
Some People Awarded Me Things:
Guinness World Record for the World's Longest Waterslide
Finalist for the 2014 New Zealander of the Year
Finalist for the 2014 New Zealand Innovator of the Year
Opening speaker TEDxAuckland 2013
2014 Hubbards "Amazing Hero" grant recipient
Inaugural recipient of the "Kevin Roberts Entrepreneurship & Innovation Scholarship"